Develop the best practice regimen to meet your goals.

Use mindfulness meditation to benefit your performance.

Overcome barriers to performance.

Become a positive leader for your team or business.
Today, the relatively new science of performance psychology tells us that the old answer is incomplete at best. In The Psychology of Performance: How to Be Your Best in Life, clinical sport psychologist Eddie O'Connor, Ph.D., shares the best ways for you to reach your personal Carnegie Hall based on the latest scientific research—whether your performance environment is music, dance, business, or sport. These often surprising research results will make you rethink your own performance strategies, offering approaches you might never have considered and busting myths you might have taken as truth.
In addition to the scientific research, Dr. O'Connor brings a wealth of anecdotal examples from his twenty years of clinical experience working with youth, college, international, and professional athletes; health professionals; and corporate executives. His easy-going manner, ability to make scientific theory and research results accessible to all, and numerous illustrative videos and demonstrations provide an energetic and interactive learning environment.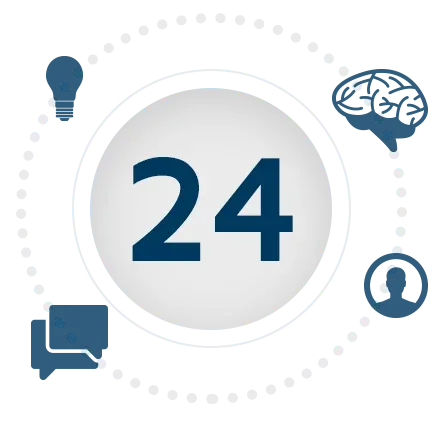 Featuring 24 30-minute lectures
I wish I had this course 50 years ago!!

Excellent! I have purchased over 200 lecture sets and this course is one of the BEST!! It considers every aspect of life goals, sports performance, being a parent coach, the team, sports goal accomplishment as we age, etc.. I am not going to recap each lecture as some do; and I do appreciate their detail. The Professor is excellent and obviously an expert in the field, in addition to being a parent coach and sharing his personal errors as such. The course covers the mental and physical sides of performance from all ages, and I greatly enjoyed the final lecture on the aging athlete (I just turned 70!) and it helped me put my health and performance goals into perspective. This course can be enjoyed from either audio, or video (I did video). Again, OUTSTANDING course and Professor!! I look forward to future courses by Dr. O'Connor!!